Refine your search below:
Found 1717 Results
Page 1 of 172
"D" Esquire Lounge East Hwy, 14 Kaplan, Louisiana Phone MI 3-9213 LouisianaDancehalls.com reader comment- Mark Prevost: "…my uncle John Blanchard used to own (The 'D' Esquire Lounge) back in the early 60's. I have the match book cover from it…"
May 25, 2016
---
1900s era Storyville Jazz club on west corner of Tremé (old Franklin Street) & Iberville: next door to Tuxedo Dance Hall: Opened in 1910 by Abraham Sapiro (later changed to Harry Parker): http://chroniclingamerica.loc.gov/lccn/sn88064433/1913-03-29/ed-1/seq-3/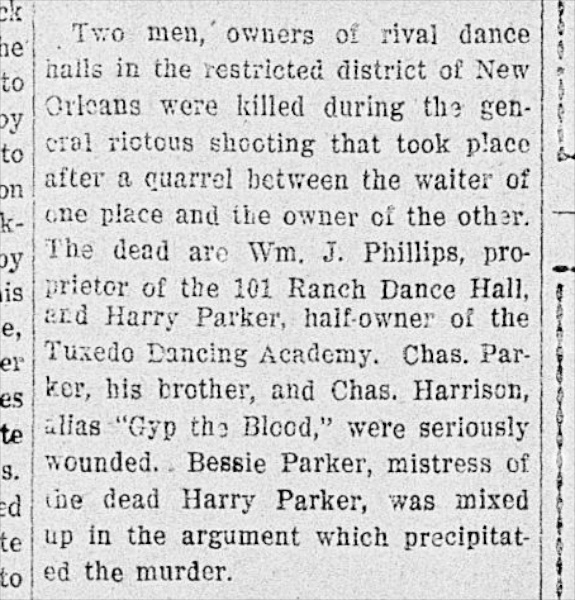 October 20, 2014
---
Changed name from CafŽ 101 Ranch- Owner William "Billy" Phillips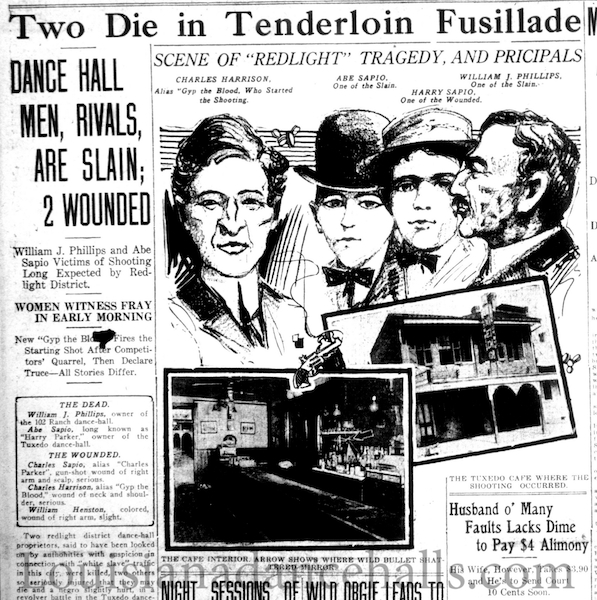 ---
Mentioned in "Louisiana Fiddlers" by Ron Yule and Bill Burge: Country, swing, and old time fiddler Ray Beebe played there in 1960 in place of Leon Melder when Melder's hand was out with a cut hand. Country and western swing fiddler Jack Kay played there in the mid 1960s. Eddie Friday also played at the family style dances held there at this popular spot.
---
307 Jefferson Street, Jazz- mid 2000s
---
1940s era French Quarter Jazz club on corner of St. Louis & Bourbon: 441 Bourbon Street (now Bourbon Street Blues Company): From the New Orleans Jazz History Central Vieux Carre Walking Tour brochure: "One of the early jazz spots on Bourbon St., Prima's 500 Club was operated by Leon Prima, Louis's older brother and himself a trumpeter of some repute. Prima and Frank Federico were highlighted at the opening in 1946, and music historian Hank Kmen later played in the band here."

---
544 Bourbon Street, New Orleans No known information other than matchbook cover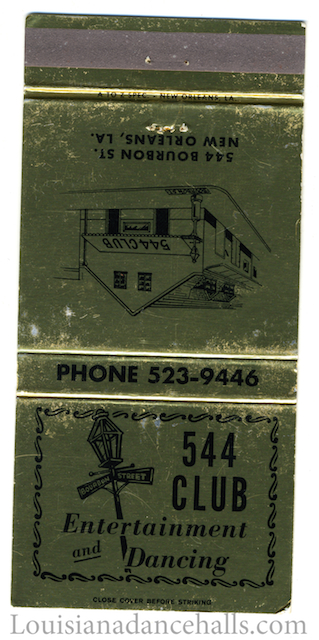 February 2, 2015
---
Country music bar that was well known for violence http://www.louisianafolklife.org/LT/Articles_Essays/DeltaReflections-Nightclubs.html
July 22, 2015
---
African American club- Featured in the 1949 Negro Motorist Green Book: 1836 Perrin Street
October 20, 2014
---
Listed in "Readers recall clubs where they danced to Louisiana Music" from The Daily Advertiser, December 29, 1998: "Readers of The Daily Advertiser were asked to submit names of' the clubs where they danced to Louisiana music in the 1930s, 1940s, and 1950s, with a brief recollection of what the club was like and who played there."
---
Page 1 of 172